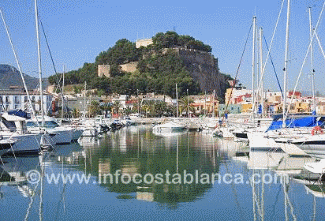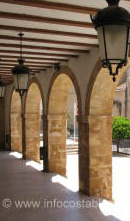 Dénia
Discovering Denia is a delight and it's full of life, color and Mediterranean "joie de vivre".

It's something you can feel in the local streets, something you see in the faces of people you meet, reflected in radiant smiles, friendly, open looks, warm, inviting manners.

Denia welcomes you with open arms. lt has always been a safe haven for seafarers, a stopping point for travelers, an attraction for tourists.

In Denia are twenty kilometers of seafront for all tastes. Just relax and enjoy the sun.
When it gets too hot, all you have to do is slip into the cool clear waters of the Mediterranean.
To the north there are sandy beaches which are perfect for sunbathing, swimming, walking along the shore.
They have all the required services and the EC blue flag for clean seas.
To the south come the rocky coves which appreciators of nature are sure to marvel at. In these crisp, clear waters yon can swim, dive and enjoy yourself, fishing, scuba diving or just relaxing.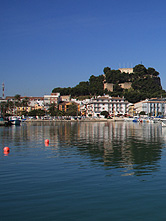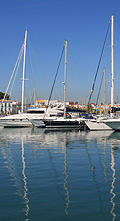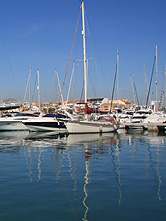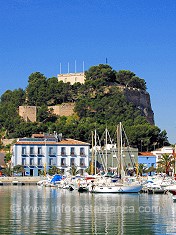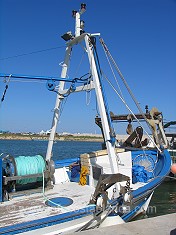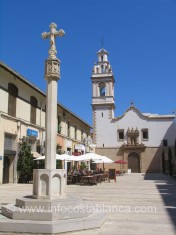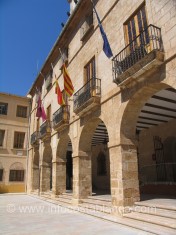 Points of interest
The Castle of Dénia,
Museum of Archaeology
Museum of Ethnology,
The Toy Museum
Church of the "Asunción"
Church and Convent "San Antonio",
Town Hall
Marqués de Campo
Fisherman's quarters Baix la Mar and Les Roques
Seafront esplanade
Lonja del Pescado (Fish exchange),
Tower of Gerro, Ermita Conquista
Montgó Natural Park
Les Rotes
La Marineta Cassiana, El Trampoli, Punta Negra, Arenetes, La Cala


Fiestas
January:
Mounted procession of the Three Wise Men
Procession of the Church of Santa Paula
March:
Fallas
(satirical monuments)
May:
Nuestra Señora de los Desamparados
June:
Procession Virgen del Rocío
Fogueres of an Juan
July:
Bous a la Mar (Bulls at the sea)
August:
Moros y Cristianos
(Moors and Christians)
Last weekend of August:
San Augustí (Les Rotes)
End of October:
Tots Sants Fair
December:
Procession in the Church of Saint Llúcia
Beaches
Les Deveses, L'Almadrava,
Els Molins, Les Bovetes,
Les Marines, Albaranas,
Punta Raset
La Marineta
Cassiana El Trampoli
Punta Negra
Arenetes
La Cala

Tourist Information
Tourist Info Dénia
Dr. Manuel Lattur 1
(near the train station)
03700 Dénia
Telefon: 96 642 23 67
Email:
denia@touristinfo.net
Gallery Dénia
Links of interest

www.denia.es
Town hall