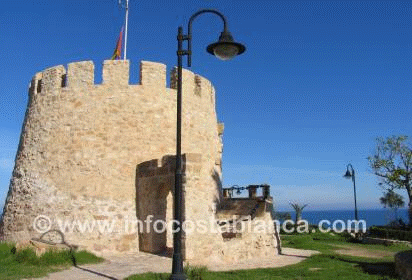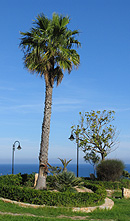 Torrevieja
On a great plain, amongst lagoons, Torrevieja is located. 

The current municipality grew next to a tower, the old one (la Vieja), which gave it its name. The area boasts some splendid beaches, with which it has developed its tourist capacity in combination with the fishing and the salt-making tradition.

The production of Salt in Torrevieja is one of the main in Europe, a visit of "The Salinas" is indispensable.

Two enormous salt lakes are the characteristic trait of this tourist area. From the North to the South, the coastline begins with the popular Mata beach with its fine sand. 

Cervera cape is linked to Salaret point by a series of small, rocky coves, particularly those of El Mojón and Zorras followed by two of the most popular beaches: Locos and Cura, both with fine sand.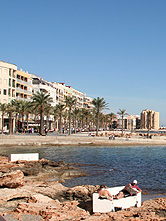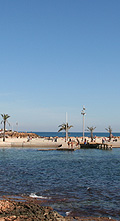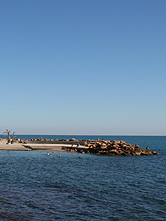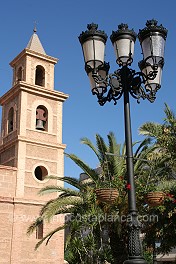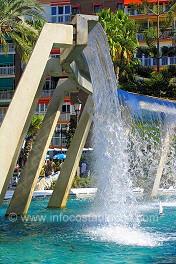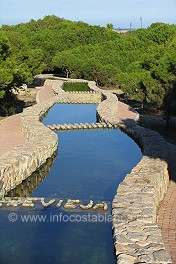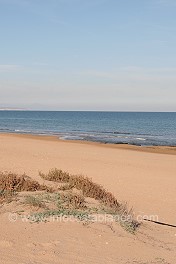 Points of interest
The Moor Tower (Torre del Moro)
La Mata Tower (Torre de la Mata)
La Mata and Torrevieja's Natural Lake Parks
Salinas - The Salt lakes
Church of the Inmaculate Conception
Sacred Heart of Jesus church
Museum Maestro Ricardo Lafuente
Museum of the Sea and the Salt
Museum of Holy Week
Recinto de las " Eras de la Sal" (Precinct)
Casino
Fiestas
January: The three wise men Carnival
February: Carnival
May: The May Fair
June: Saint John's Bonfires, the sacred heart festivities
July:
Virgen del Carmen
Election of the queen of the salt, Habanera songs on the beach
July and August:
International Contest of Habanera songs
August:
Promotional fiesta parades in the region, "Reina de la Sal"
October: La Mata town festivities
November: Saint Cecily
December: The immaculate conception



Beaches
Playa de los Náufragos
Playa del Acequión
Playa del Cura
Cala del Palangre
Playa de los Locos
Cala Comuda
Cala de los Trabajos
Cala del Gambote
Cala Redonda
Cala de la Higuera
Cala de la ZorraCala del Mojón
Playa de la Mata


Gallery Torrevieja