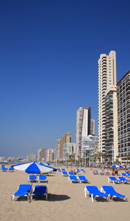 Benidorm
Benidorm is the leading tourist enclave on Spain's Mediterranean coast. It has a complete range of facilities and services to accomodate various millions of national and foreign tourists each year.

Skyscrapers, avenues and newly opened streets in this busy urban centre facing the sea have been created to offer a modern yet tasteful city for holidays and fun.

The Canfali hill, a promontory located in the centre of Benidorm bay, divides the coast into two splendid sandy beaches - the Levante and the Poniente beach.
The walk along the shore totals five kilometres, providing a spectacular view of the sea and the Alicante coast.

The Levante beach was built up first, and has countless bars, Cafés and terraces for snacks, drinks and whiling away an afternoon.

The Poniente beach offers the same quality - with a full range of services.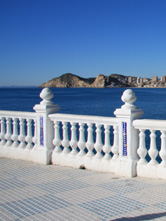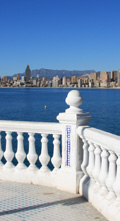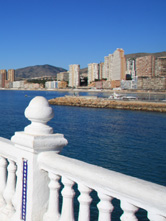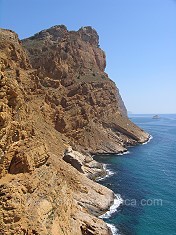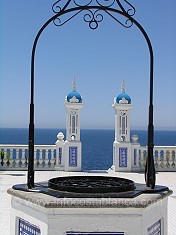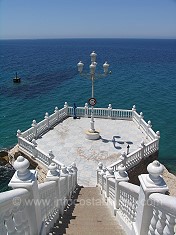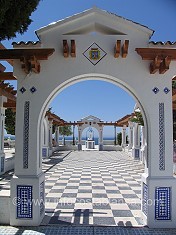 Points of interest
Old town
(Casco Antiguo, el Carrer dels Gats)
Church San Jaime
El Balcón del Mediterráneo
(Mirador del castillo, wonderful views)
Park Elche
Park Aigüera
Island of Benidorm
Esplanade of "Playa de Levante"
Waxmuseum
Agricultural Museum

Surroundings
Terra Mitica, Mundomar, Aqualandia

Fiestas
January:
Cabalgata de Reyes (Three Wise Men)
February: Carneval
March: Fallas de San José
June: Hogueras de San Juan
July:
San Fermín
San Cristóbal
Fiesta de Carmen
San Jaime
September: Fiesta de Asturias
Fiesta de "la Vendimia"
Moros y Cristianos (Moors and Christians)
October: Fiesta de Imalsa II
Fiesta de Roser
November: Honors of " Virgen del Sufragio and San Jaime"
Fiesta de "la Carxofa"



Beaches
Playa de Levante
Playa de Poniente
Playa de Mal Pas


Gallery Benidorm