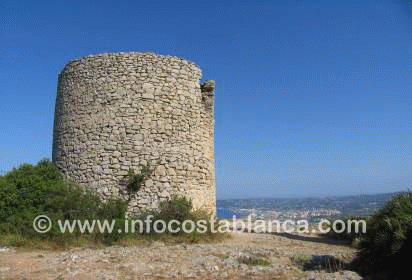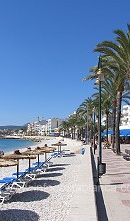 Jávea
Touristic and maritime town, situated between the San Antonio and La Nao capes, enjoying the impressive and magnificent protection of the Montgó mountain (753 m).

A clear and pleasant Mediterranean washes its 25 km of beaches, coves and cliffs.
The old town has an interesting historical center with tosca porticoes, gothic windows, iron windows bars and balcony railings, luminous patios.

The fortress church San Bartome, is an example of late gothic with a defensive character.
Aduanas del Mar is the urban center developed around the harbour.
Visit the Santa Maria de Loreto Church, fine example of expressionist architecture build during the 60.
The Arenal area is the commercial and recreation center of the town.

In the Montgó Natural Park (Les Planes) the visit of the windmills is a must with lovely views over the bay of Jávea.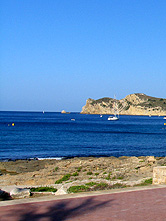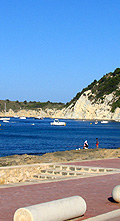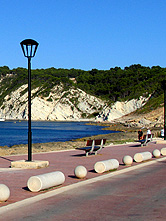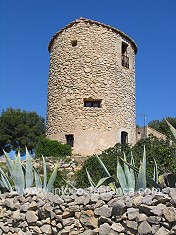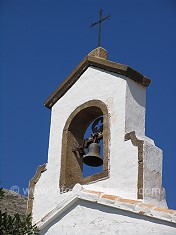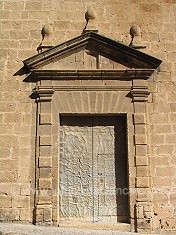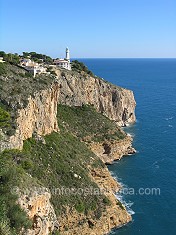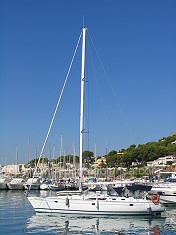 Points of interest
Historical Center
Porta de la Mar and Garden of l'Oreto
Church - Fortress of Sant Bertomeu
Town Hall
Gothic houses (Carrer Nou)
Porxes of l'Ajuntament (Portal)
Chapel of Santa Anna
Convento Agustinas , Municipal market
Palau d'Antoni Banyuls
(Museum)
"Port Zone"
Aduana de Mar" modern church of Nuestra Señora de Loreto
Lonja del Pescado (traditional auction)
Touristic Lookouts
Els Molins, Cap de Sant Antoni,
Punta del Castell, Séquia de la Noria,
Cala Blanca, Creu del Portitxol
La Falzia, Punta del Cap Negre,
Cap de la Nau,
Les Pesqueres,
Punto d'Ambolo,
La Granadella
Fiestas
Mai:
Jesús el Nazareno
June:
International Festival
Fogueres de San Juan
Nit del Focs
July:
Moros y Cristianos
September:
Nuestra Señora de Loreto
Beaches
Playa Benisero
Playa del Arenal
La Caleta
Playa la Barraca
Playa de Ambolo
Playa la Granadella