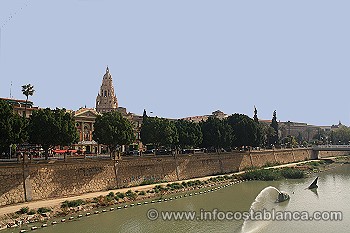 Trip to Murcia and surroundings
It is relatively easy to visit Murcia from the Costa Blanca, the region offer a variety of attractions and nature reserves. The capital of the region lies on the River Segura, there are many beautiful buildings, churches and places to explore.
In the surroundings of Murcia are San Pedro de Pinatar, Portman, Barranco de Geba, Calblanque and much more, many of these places must be seen.

Murcia also has several large shopping malls, which worth a visit.
---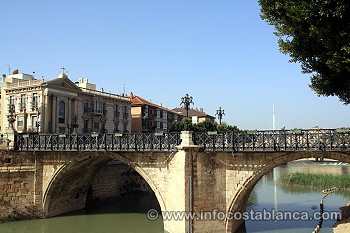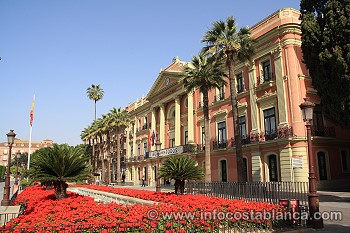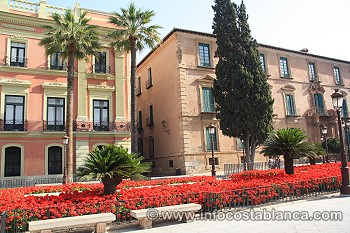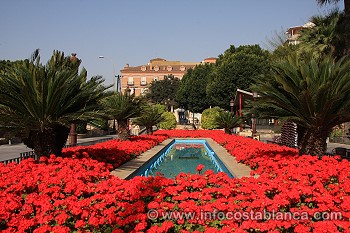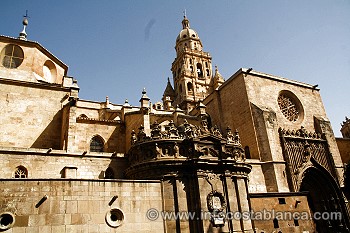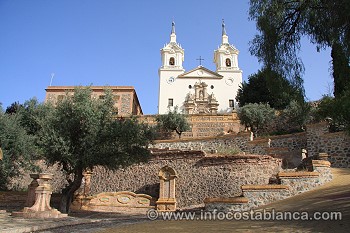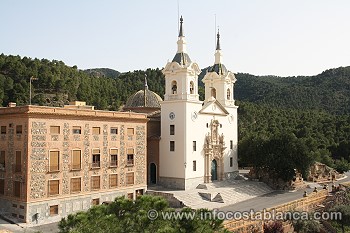 Points of interest
Zona peatonal Calle de la Traperia
Catedral Santa Maria
Casino (patio arabe)
Iglesia de Santo Domingo y plaza Santo Domingo
Ayuntamiento
Palacio del Almudi
Palacio Episcopal
Teatro Romea
Puente de Vistabella (Calatrava)
Museo de Santa Clara Sta Clara La Real Monasterio
Puente Viejo (Vista Catedral)
Puente de los Peligros
Plaza Belluga
Centro de visitantes Muralla de Santa Eulalia
St Ana Convento
Paseo El Malecon
Iglesia San Miguel
Antigue cuartal de Artilleria
Santuario de la Fuensanta
Terra Natura Murcia 10-21.00
Monasterio de los Jeronimos, ahora Universidad Catolica San Antonio
Cabezo de Torres
Parque Natural El Valle 6 km en el sur
Sierra Cresta del Galle
Santuario de la Fuensanta
Shopping center



Tourist Info Murcia